In the Masseria Campo Orlando people can breathe and savour the true rural Puglia, relive hundreds of years of history in the beautiful Valle d'Itria…
A fantastic stone farmhouse, far from the chaos of the city, is located in the countryside among the cities of Ostuni, Ceglie Messapica, Cisternino and Martina Franca, in an enviable position and plunged in the beautiful scenery of Valle d'Itria.
It has recently been renovated to welcome guests who want to enjoy a holiday of pure relaxation in Puglia in the best way and with all comforts.
Today the Masseria Campo Orlando looks like a welcoming 3-level-structure, ready to welcome up to 12 guests: 6 bedrooms complete with private bathrooms; all-appliances-equipped kitchen; large living room with sofa and TV set; panoramic terrace furnished with outdoor sofas; basement with large stone rooms; gym equipped with various tools; garden and private parking area; large stone courtyard; private wood, private swimming pool and Jacuzzi, gazebo and barbecue.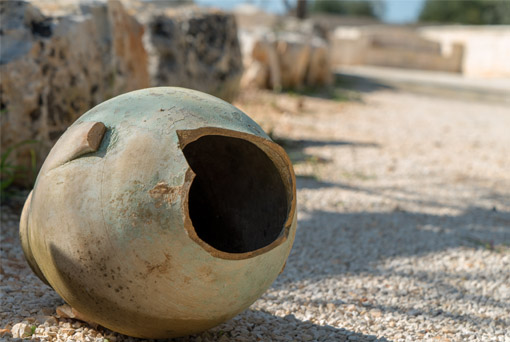 November 1901
The cloudburst
Ceglie Messapica: "It happened in September: in a few hours the rainwater reached a disturbing level so that people were forced, not to drown, to climb onto the roofs of the trullo, or onto the tallest trees, while hugging their own children. The downpour was so violent and sudden that some people could not reach any other higher place." The well-known "Padula di Campo d'Orlando" is the area where the storm scoured most.
March 1691
Cholera epidemic
Another historical testimony that tells us about the Campo d'Orlando Farm dates back to 1691 when some citizens were on guard between the border of Ceglie Messapica and Ostuni in order to block the way to anyone so as to prevent or at least diminish the spread of the contagion of the terrible cholera disease.
June 1118
Count Accardo II
In 1118 we find the first testimony dealing with the methane of Campo Orlando and the "Campo Orlando marsh, when "Accardo II" (son of Goffredo II), ancient Norman lord in Lecce and Ostuni, (belonging to the Altavilla Royal Dynasty) complained to "Ser Pagano", son of the lord of Ceglie Castle, about the continuous invasions into his land asking for some explanations…
November 1901
The cloudburst
March 1691
Cholera epidemic
June 1118
Count Accardo II